Smart devices have become an indispensable part of our lives. However, with the high possession of smart devices comes the need to keep them charged, ensuring they run for a long time. Wired and wireless charging are the two methods that help you with this. So, if you are wondering whether you should go with a wired charger or a wireless charger that can fit your needs, we got the answer. Let's dive into the details!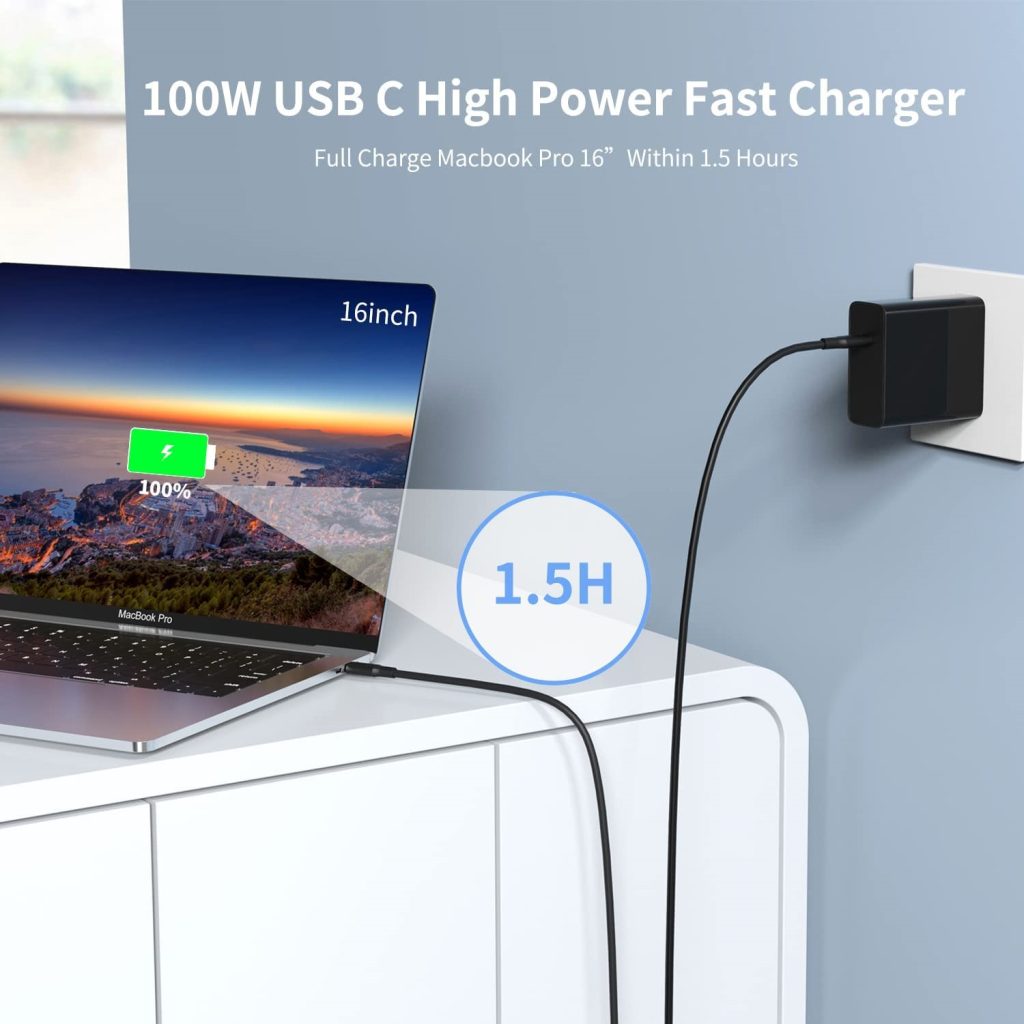 How Does Wireless Charging Work?
Inductive charging or wireless charging is a method of charging electronic devices without needing a physical connection, like a charging cable between the device. It works by transferring energy from a charging pad or mat to the device using electromagnetic induction. Here's the process of the wireless charger working:
It involves using two coils of wire: one in the charging pad and the other in the device being charged. When the electric current moves through the coil in the charging pad, it creates a magnetic field around it.
The magnetic field then induces a current in the coil of the device being charged, which is used to charge the battery.
Remember, the two coils must be close enough to each other for the magnetic field to transfer energy. This is why the device being charged is usually placed directly on top of the charging pad.
Pros and Cons of Wired Charging and Wireless Charging
Let's have a detailed discussion about the pros and cons associated with a wired charger and a wireless charger!
Pros of Wireless Charging

Safer: As a wireless charger doesn't have any cables, it eliminates the risk of tripping over and electrical faults that may damage your smart devices.
No Overheating: The wireless charger automatically turns off once your device is fully charged. This means no extra energy consumption can result in overheating of the charger and the device.
Convenience: Wireless charging is very convenient as you can charge your device by simply placing it on a charging pad without worrying about cables.
More Aesthetic: It makes your desk or bedside table look cleaner and more organized as there's no clutter of cables.

Cons of Wireless Charging

Limited Phone Use: In wireless charging, you have to keep your phone on the charging pad all the time, which limits your phone usage.
Expensive Option: Wireless charging technology is relatively new and isn't accessible to everyone due to its high cost.

Pros of Wired Charging

Quick Charging Speed: A wired charger is generally faster than a wireless charger because it can deliver a higher power wattage to the device required for quick charging.
Low cost: Typically, wired charger cables and adapters are inexpensive, making them more accessible.
More reliable: Wired charging is generally more reliable than wireless charging, as there is a lower possibility of power failure, and it doesn't require alignment between the charging pad and the device.
Compatibility: A wired charger is more widely supported by devices, as most smartphones and tablets come with a charging cable that can be plugged into a standard USB port.

Cons of Wired Charging

Inconvenient: Wired charging requires a physical connection between the device and the charger, which can be inconvenient if you need to use your device while charging.
Wear and Tear: The constant plugging and unplugging of the cable can lead to wear and tear on the device's charging port over time.
Although both a wireless and a wired charger have their own set of pros and cons, wired charging takes the lead due to the safety and convenience offered by them.
Top Wired Charger Options from Huntkey
Here are some of the top wired charger options from Huntkey to power your smartphone:
The Huntkey 100W GaN Fast Charger (2C1A) is a 3 in 1 multiport charger that quickly charges your smartphone, earning the title of a quick phone charger. This 100W fast charger features glue-filling technology and has a small yet aesthetic structure that perfectly complements your space. Moreover, it has multiprotocol compatibility and easily caters to the charging needs of different devices. On top of that, it also comes with overload and over-temperature protection!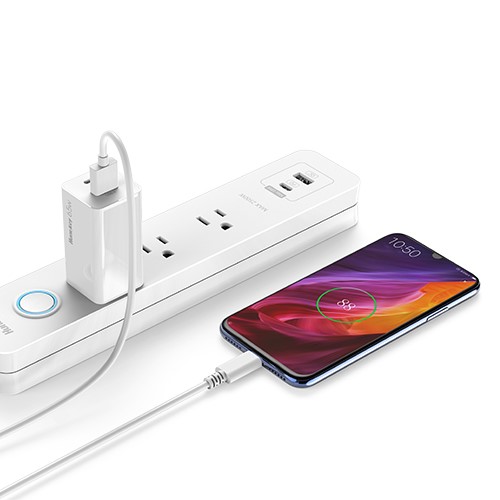 Next on the list is the Huntkey 65W Fast Charger (1C1A), which is a multifunctional charger with 2 in 1 design for charging. The most surprising thing about this product is it's compatible with multiple smart gadgets and takes less than two hours to charge a MacBook fully compared to the 2.5h regarding the original charger. Additionally, it's small and easy to carry, making it popular among people who travel a lot.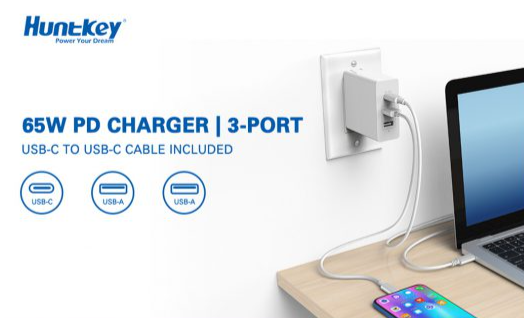 Last but not least option is the Huntkey 65W Fast Charger (1C2A), featuring a classy design and a fast-charging smart chip. This charger comes with multiple protection such as fire, breakage, and temperature resistances to ensure your devices stay protected. It's compatible with multiple devices and can be a great charging partner on your next tour!
Conclusion
Best solutions! We have high-quality and affordable wireless chargers that power your devices quickly without compromising on aesthetics and compatibility. So, get in touch today to grab your favorite wired charger!
Business contact: huntkey@huntkey.com
Get More Information About Huntkey
Huntkey will participate in two exhibitions in April. Welcome to visit.

Global Sources Consumer Electronics 2023
11-14 April, 9:30 am-6:00 pm
Huntkey Booth: Hall 10, 10K02
AsiaWorld-Expo center, Hong Kong, China

HANNOVER MESSE 2023
17-21 April, 9:00 am-6:00 pm
Huntkey Booth: F01-1
Messegelände, 30521 Hannover, Germany