Take a peek at your USB power strips, fast charger, and home appliances, and you might see the logo of Huntkey. As the world's leading provider of consumer electronics, Huntkey's products have received astounding applause from the market. If you are curious about this brand, to why it will enjoy such success with all the ups and downs, this passage will give you some hints.
Elaboration of Huntkey's R&D Capabilities
R&D is the solid foundation for a technology enterprise to develop, and this is what Huntkey has endeavored to train. The results can be witnessed by the following aspects:
1. Research labs
Huntkey integrated lab base has been established for over 2 decades. The base, covering more than 2000 square meters, supports the whole process of a product's development, from the material selection to quality testing, making sure every product reaches its highest performance. The integrated base boasts 10-ish labs for different areas, including acoustic, EMC, function, HALT, and material. Here will present three of them.
EMC Lab
EMC lab is for evaluating the electromagnetic induction to the product and its capability to deal with interference. The introduced 3m semi-anechoic chamber can support the 6GHSZ radiated disturbance test; the ESSI receiver for 150K-30MHZ conduct test; the surge simulator for testing the resistance of lighting strike and surge of up to 10KV; the shielding enclosure of 5G RF-EMF for testing the radio frequency and immunity of phones, WIFI, Bluetooth, and intercoms. 
Acoustics Lab
The lab is to evaluate the series of user experience indicators like sound pressure, acoustic power, sound quality, and other qualities of audible noise. The major testing equipment includes artificial heads, a semi-muffled room, and sophisticated microphones.
Failure Analysis Lab
It is for certifying the phenomenon, pattern, and reasons for failures. Here can perform the planting thickness test, foreign components analysis, and analysis of the semiconductor.
2. Talents and investment
Our reserve of talents is the booster for our ongoing R&D development. The talent pool houses over 10K employees, with over 440 R&D engineers, bringing great expertise and refreshing ideas for the products. They are the spring of innovation.
On the other hand, abundant investment delivers our talents great confidence. Over 300 million yuan (over $42M ) has been put into the R&D development. For years, over 28 standards, cooperated with national departments, have been published, and 235 valid patents have been generated, making Huntkey's products seen by 100-something countries.
3. Customer services
Customer services are to ensure better customer services. The products that Huntkey sells on Amazon have a 3-year warranty. Our technicians and customer service staffers are standing by for all the product issues.
4. Examples
With all the sayings about the non-product factors, time to introduce solid fruits. 
100W GaN Fast Charger (2C1A)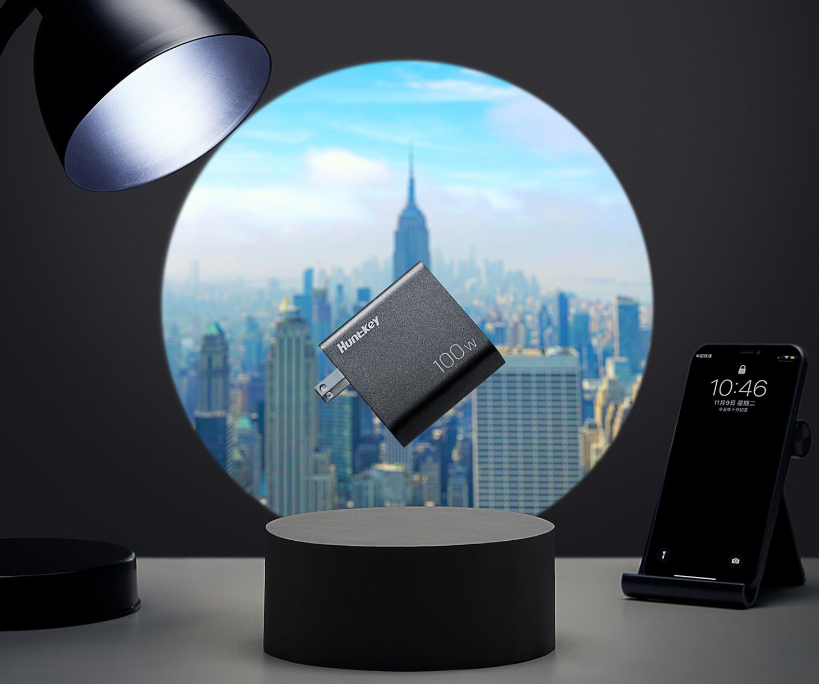 The 100W fast charger can charge 3 devices simultaneously, which is compatible with various types of laptops, phones, and notebooks. The rugged and stringent design ensures its portability and capability to shield from striking and hitting. The fast charger offers multiple layers of protection, including the over-voltage, over-current, and short circuits, and can ensure safe charging overnight. In addition, the advanced Gallium Nitride (GaN) technology accelerates the charging rate while reducing weight and power loss, adding reliability, safety, and efficiency. 
SMD 807C
The 11-in-1 USB power strip, allowing 11 devices to be charged simultaneously, offers high-speed charging, which is 30% quicker than traditional power strips. It has been through several tests to evaluate its resistance to various external pressures. Besides, it houses surge protection and overload protection, protecting your electronic devices while charging and minimizing accident involvement. 
SZM 304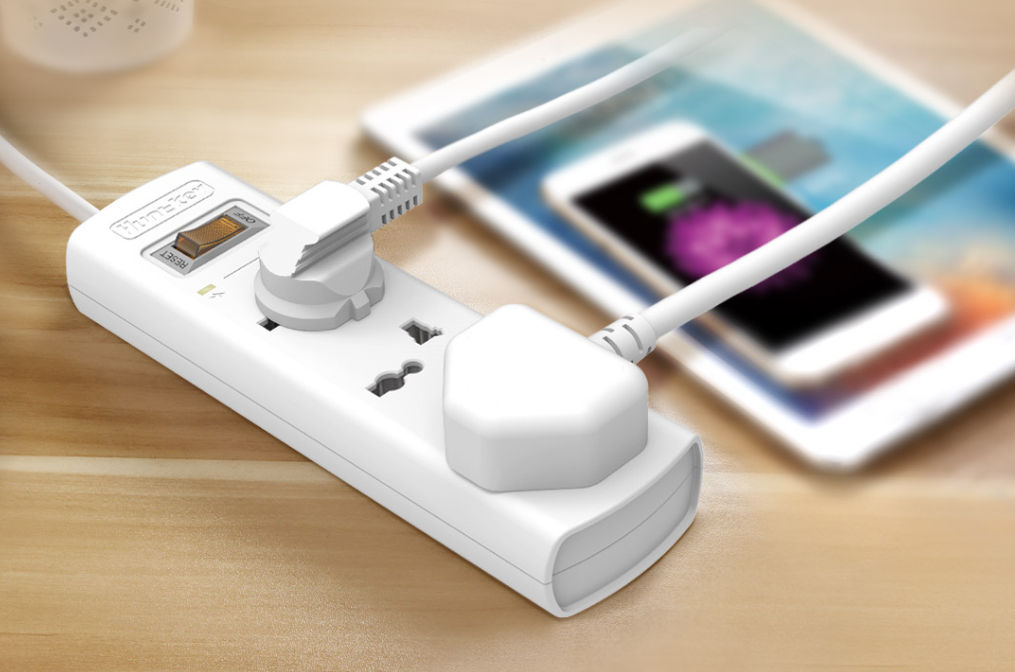 SZM 304 is based on the universal standard, meaning that it is compatible with different stands of plugs. It is made of top-notch materials, with integrated copper bars, 750℃ flame retardant housing, and durable cords to increase the working lifespan and strengthen the capability to resist heat, strikes, and surges. It can stick on the wall with two keyhole mounting slots on the back, making the room tidier.
Conclusion
Huntkey has massive untapped potential. So let's look forward to the brand's future development. For more information about Huntkey, you can visit our website.