Shenzhen, China, April 28, 2017 – Huntkey, a global leading provider of power solutions and smart home solutions, has launched its newly designed English website, which is faster, easier to use and more user-friendly.
As an important portal for global users to know more about Hunktey and its business, the new website is designed with cleaner and fashionable look. Users will gain a new experience browsing through the new site, since it is perfectly compatible for multiple devices, such as PC, notebooks, tablets and smart phones.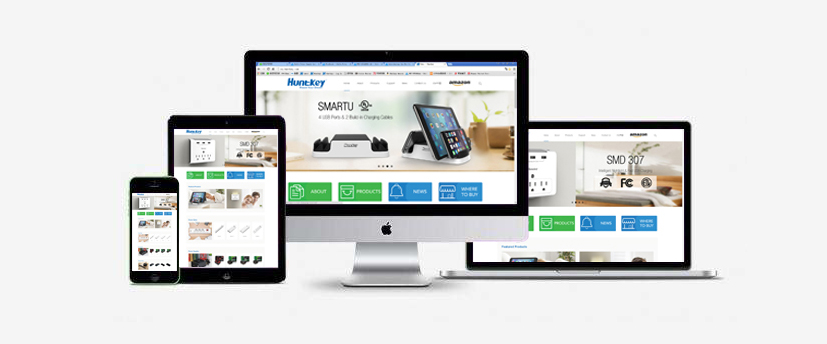 Some key features:
Different product categories are displayed on the Home page, allowing users to get product information easily.
By simply hit the Amazon logo, users can get access to Huntkey Amazon store directly for online shopping.
By using the search bar, users can conveniently look for any specific product listed on the site.
About Huntkey
Huntkey Group, founded in 1995 and headquartered in Shenzhen, is a member of The International Power Supply Manufacturer's Association (PSMA) and a member of The China Power Supply Society (CPSS). With branch companies in the USA, Japan and other areas, and cooperating factories in Brazil, Argentina, India and other countries, Huntkey has specialized in the development, design, and manufacturing of PC power supplies, industrial power supplies, surge protectors, adapters and chargers for many years. With its own technologies and manufacturing strength,