HONGKONG, Oct. 11, 2017 — One of the world's largest electronics sourcing fair, Global Sources Electronics Hong Kong Fair, opened tody at Asia World-Expo. Huntkey, a leading global power solution provider, is exhibiting at Global Sources Electronics Hong Kong Fair. Its booth no. is 8A02.
At Huntkey booth, two models of the highly anticipated modular outlet series are exhibited on a huge modular outlet case. The one with AC wire is equipped with four AC sockets and three USB ports that share 3.1amps, allowing users to charge six devices at the same time. The other model with a plug has five AC sockets, that means five devices can be charged on one magic cube. The compact design and the high practicality makes them very adorable.
The newly introduced smart WI-FI plug outlets, working with IOS and Android, lets you control your device anywhere by speech.
Besides the modular outlets there are two newly launched wireless charger, one is white, another one is black. As it announced at the Apple event, the iPhone 8 can be charged without cables. Wireless charging will be widely used on smart phones, and there is an increasing need for wireless chargers in the market.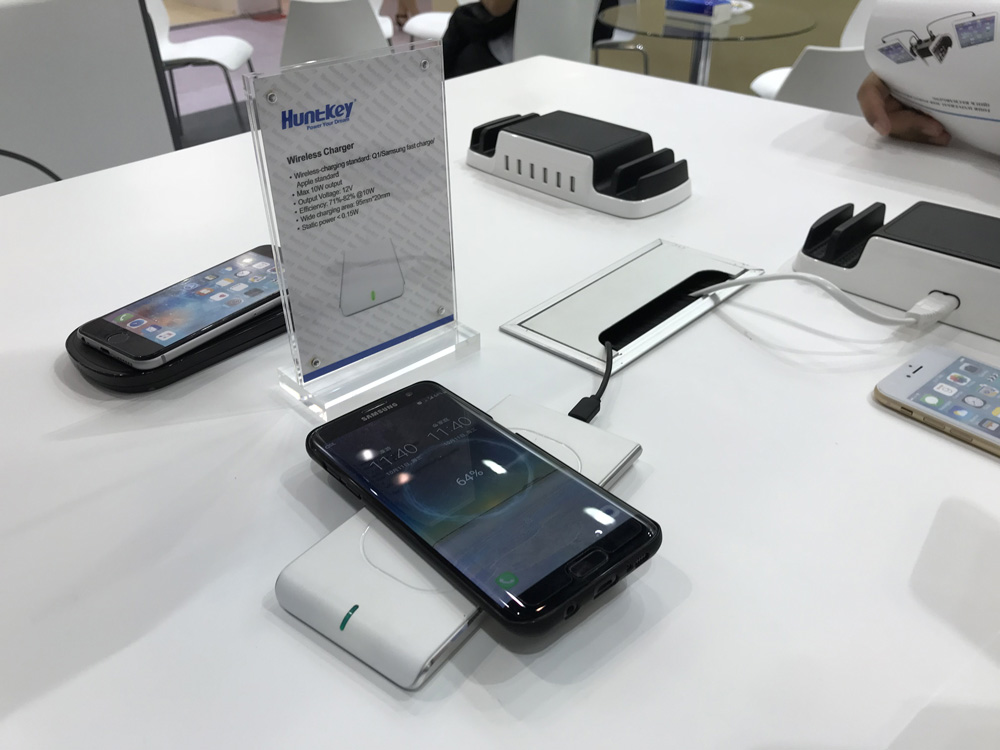 The updated SmartU Plus is also being presented at the fair. It is equipped with six USB charging ports that share 8amps' power, and the max output of each USB port is 2.4A.
To experience more excellent products, please visit the Huntkey booth.
Date: October 11-14, 2017
Booth Number: 8A02
Location: Asia World-Expo, Hong Kong