SHENZHEN, China, March 23, 2017 – Huntkey, a leading global home improvement provider, is releasing its first automatic cooker. This smart machine, Dadcooker, was on full display at the Appliance & Electronics World Expo in Shanghai.
Huntkey's automatic cooker is equipped with hundreds of Chinese recipes. Each recipe has the voice instructions in the system. This makes the machine and dishes easy to handle. Just follow the voice instructions, even a new hand can cook a wonderful feast for whole family without hurry-scurry anytime.
With the Huntkey automatic cooker, even dishes in eight Chinese cuisines all can be made perfectly: Kung Pao Chicken a Sichuan dish; Sweet and Sour Mandarin Fish from Jiangsu; and Pepper Pork from Hunan. People all around the world can experience a bite of China from this smart automatic cooker.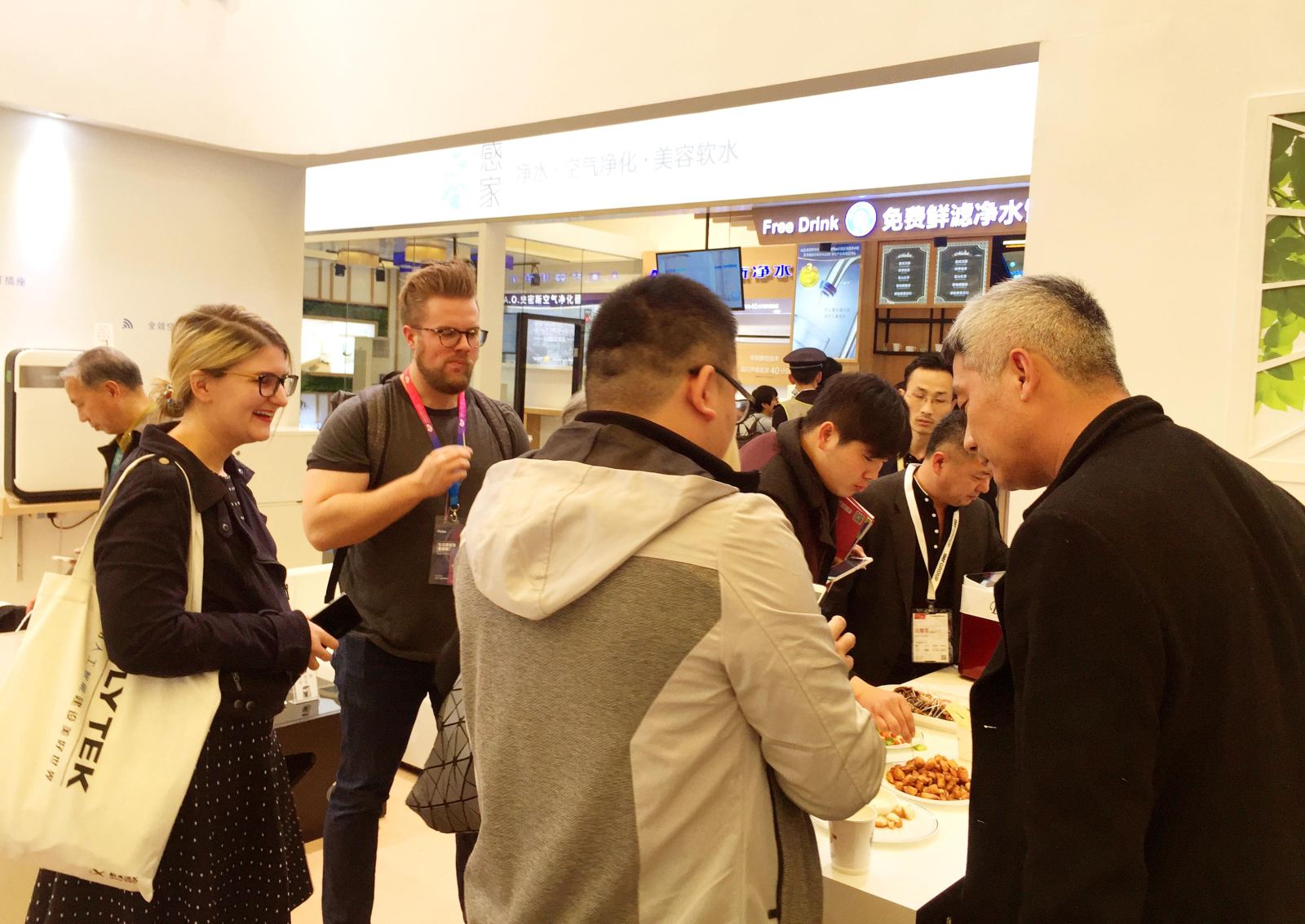 About Huntkey
Huntkey Enterprise Group, founded in 1995 and headquartered in Shenzhen, is a member of The International Power Supply Manufacturer's Association (PSMA) and a member of The China Power Supply Society (CPSS). With branch companies in the USA, Japan and other areas, and cooperating factories in Brazil, Argentina, India and other countries, Huntkey has specialized in the development, design, and manufacturing of PC power supplies, industrial power supplies, surge protectors, adapters and chargers for many years. With its own technologies and manufacturing strength,