Shenzhen, China, December 11, 2020 – Huntkey, a leading provider of power solutions, announces that it will present at the All-digital CES 2021, the most influential tech event in the world.
Due to the covid-19 pandemic, the world's largest electronics sourcing fair CES 2021 will be held all digitally from Jan. 11-14, 2021. During this period, the exhibitors and attendees will get in touch and have meetings via the CES online platform.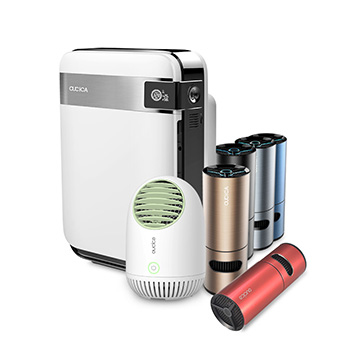 Huntkey is a frequenter of CES, apart from power strips and surge protectors, it will showcase its latest product categories – the photocatalyst air purifiers and PD chargers at the show. Compared with traditional HEPA air purifiers, the photocatalyst air purifiers are integrated with photocatalyst filters that can effectively enhance the cleaning performance.
Huntkey is in the process of developing PD chargers, and most of them are USB-C chargers that are able to deliver fastest possible charging speeds. To provide with users a better charging experience, Huntkey's GaN chargers will come out soon.
To learn more about Huntkey new products, please keep track of the All-digital CES 2021, or visit Huntkey site: https://en.huntkey.com/